Khang Minh Group (GKM) opened Quartz Conslab showroom in Ho Chi Minh City for customers to experience high-end paving stone products on March 31.
Showroom Quartz Conslab is located at booth number 207 C SPACE, Interior Material Center, showcasing unique products with oustanding quality. This is the second showroom in the chain of experience booths of this brand.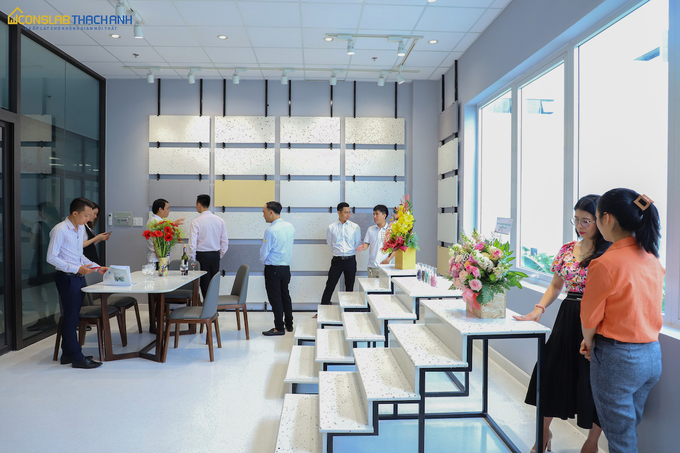 Khang Minh Group opened Quartz Conslab showroom in Ho Chi Minh City. Photo: Khang Minh Group.
The showroom displays more than 40 samples of Quartz Conslab paving stone with diverse applications such as: paving stairs, kitchen eyes, floor tiles, wall tiles… In particular, customers can also admire the delicate and luxurious beauty. Sharing about the showroom in Ho Chi Minh City, Mr. Dang Viet Le, Chairman of the Board of Directors of GKM said: "This is a new step in the brand development strategy, associated with with taking customer experience as the brand's guideline and top priority. Hopefully, this showroom will be a place to bring Vietnamese customers the best product experience, thereby promoting cooperation with partner units in the South region."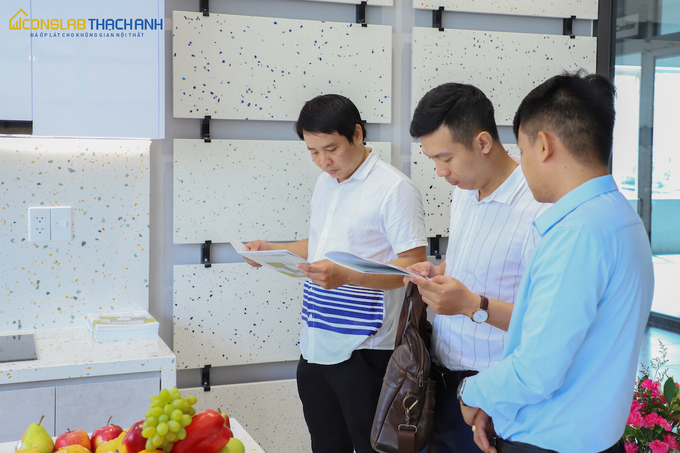 Customers experience Quartz Conslab product. Photo: Khang Minh Group.
On the occasion of opening, Khang Minh offers 10% discount on all product samples in April for all customers visiting the showroom. This is a rare opportunity for customers to own interior decoration products at a preferential price.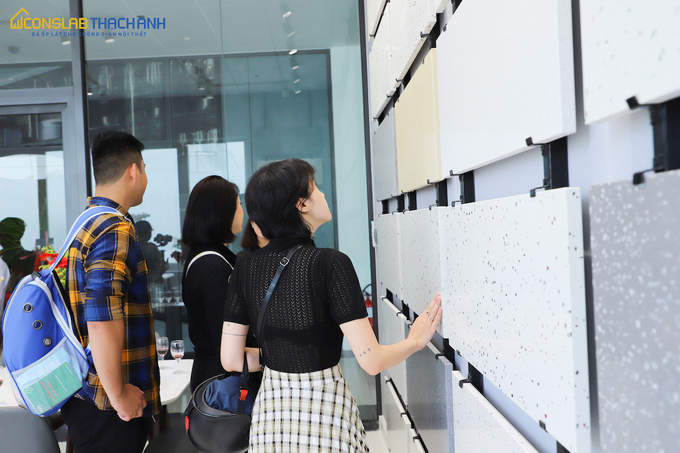 Customers learn about the Quartz Conslab product. Photo: Khang Minh Group.
Conslab Quartz paving stone is one of the choices of consumers, design partners, construction partners, investors… Products with prestigious brands, outstanding quality, flexible application and creating lanes. waves unique beauty luxury interior space. With the orientation to become one of the leading paving stone brands and a strategy to enhance the actual customer experience, GKM is gradually expanding the chain of Conslab Thach Anh showrooms throughout the provinces and cities nationwide.
(Source) : Khang Minh Group).