As the most luxurious resort in Da Nang, Fusion Maia Resort "renew itself" in recent times by replacing the entire floor of the Resort with Quartz Conslab  stone.
Fusion Maia Resort Danang is a 5-star standard resort that is designed at the intersection of ancient and splendid images with sophisticated, ethereal and contemporary beauty with Asian architecture.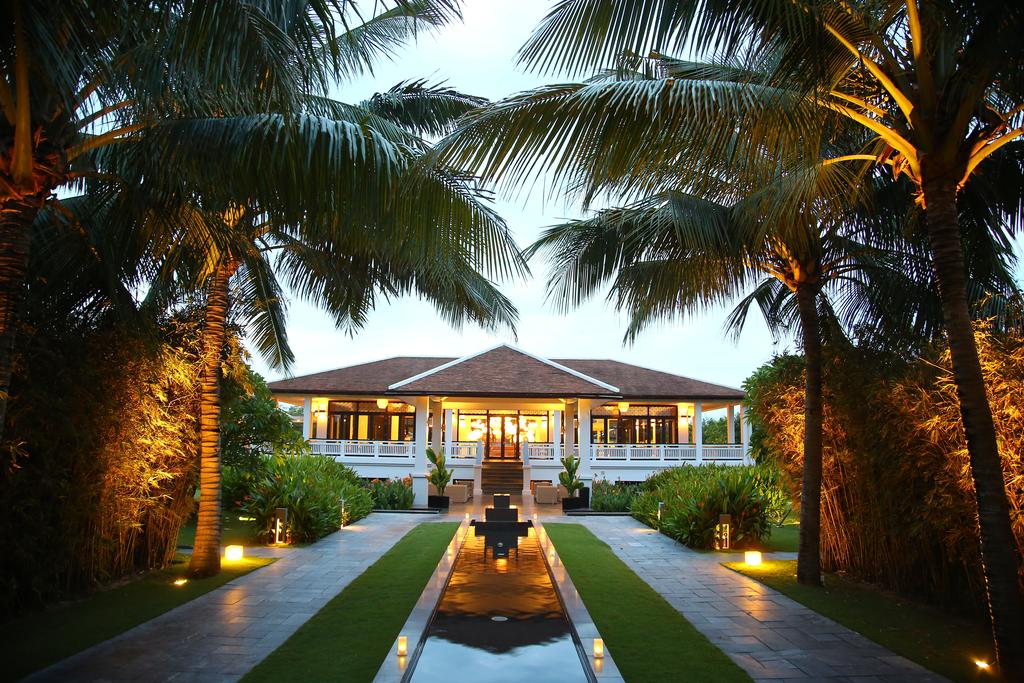 Fusion Maia Resort Đà Nẵng
With this change of appearance, Fusion Maia Resort Danang has chosen Quartz Conslab to replace all the old floors and decorative cladding for the items. In addition to the outstanding advantages of the product such as anti-scratch, anti-slip, anti-fouling and impermeability, the aesthetics of Quartz Conslab stone is also an important criterion for investors to choose for the resort. On the typical bright white background of Quartz Conslab, the stone slab is dotted with natural gems such as Amethyst, Serpentine, creating a stone slab with its own charm, sophistication and elegance. These are also the two main stone samples that the investor chooses for flooring for the entire resort.
Another important factor for the choice of contractor is that Khang Minh is an industrial manufacturer, ready to meet orders ensuring quality and timely progress for each stage of construction and completion of the project. .
The items of application of Conslab Thach Anh stone at Fusion Maia Resort Danang include: VIP sea view villas, the entire restaurant, spa, reception hall with a total usable area of ​​approximately 7,000 m2.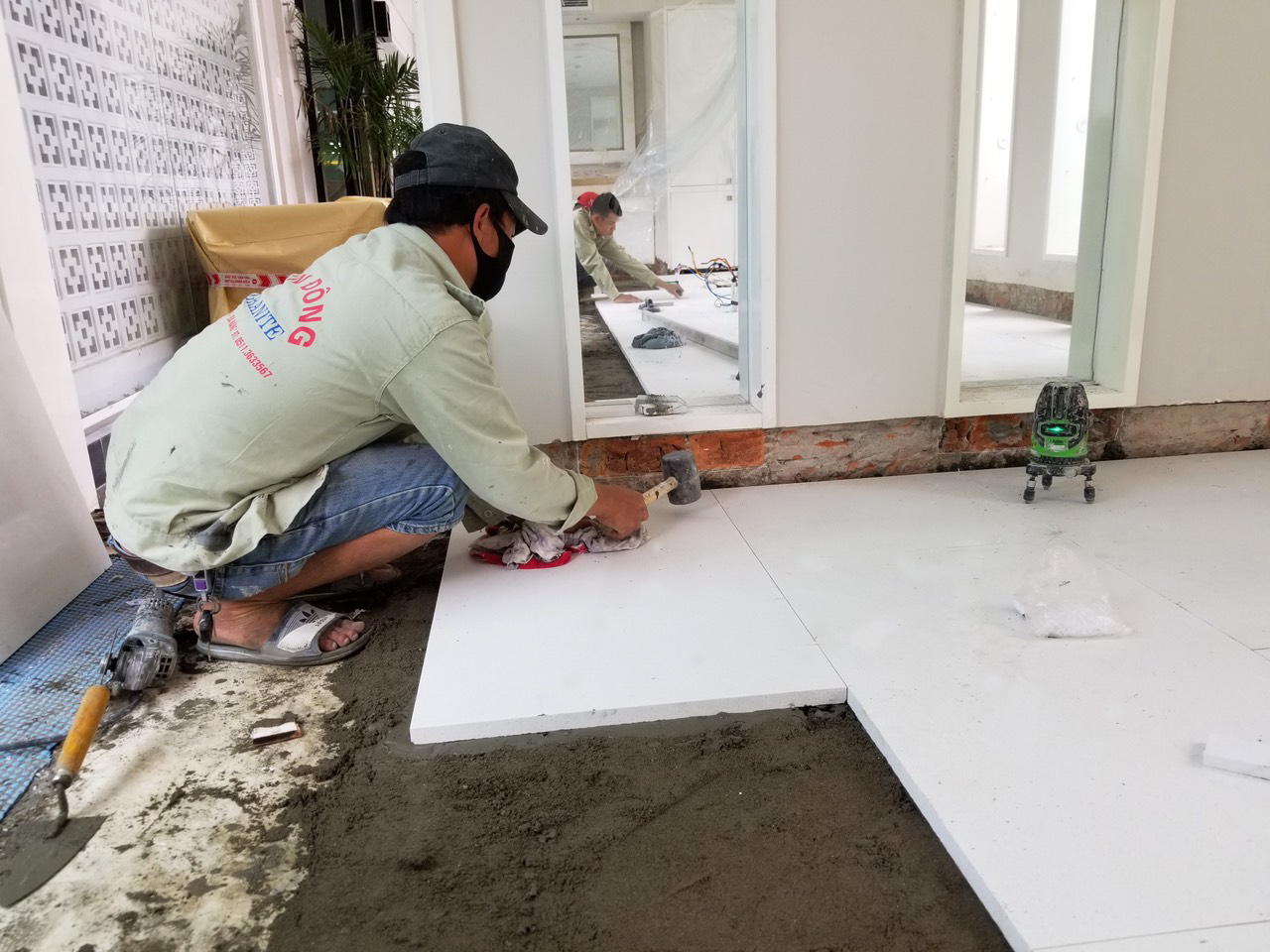 Workers are constructing Conslab Quartz stone for the Spa category of Fusion Maia Danang project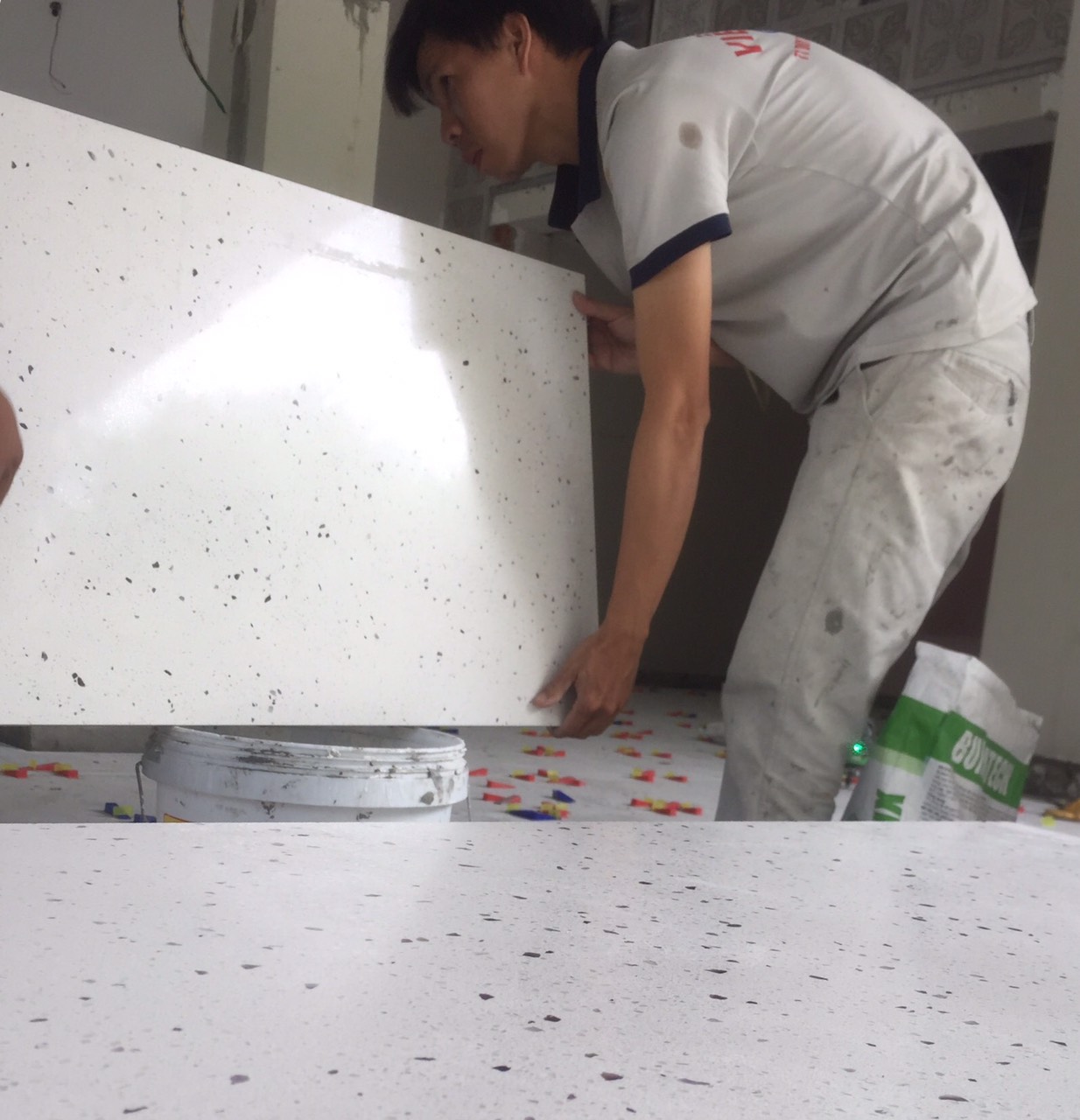 Workers prepare to pave the stone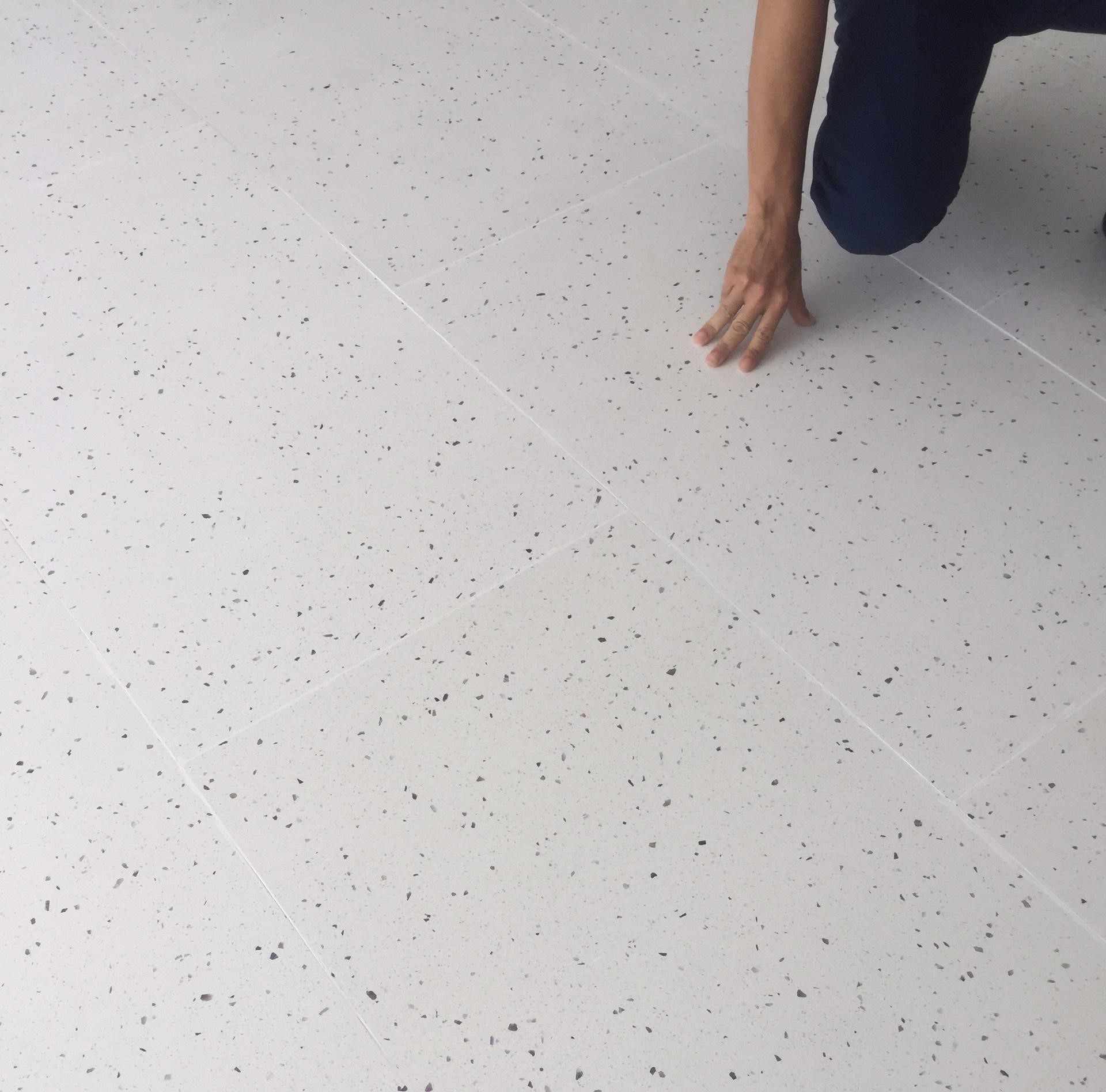 Amethyst stone flooring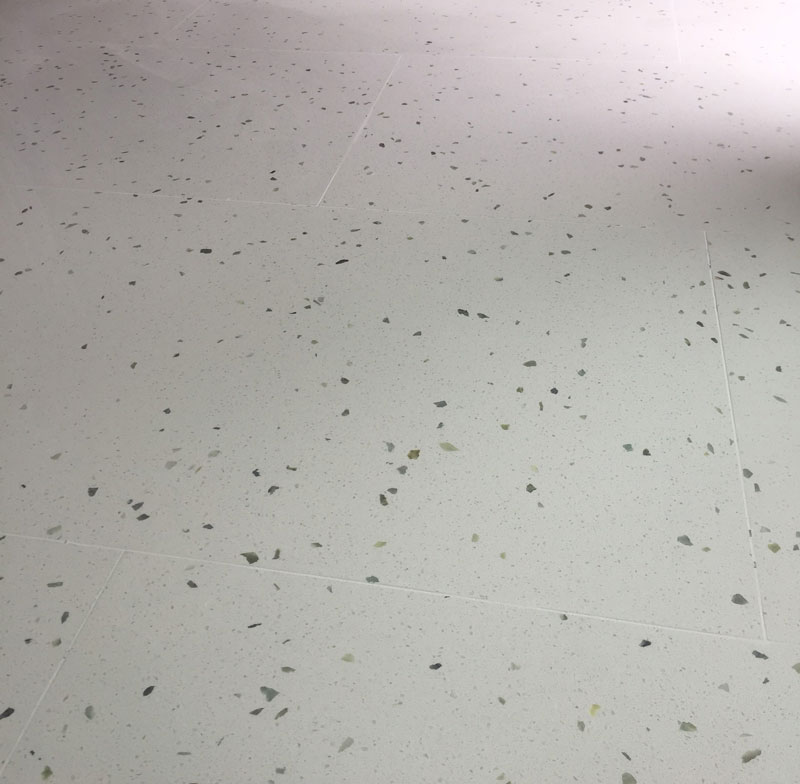 Serpentine stone flooring at the resort
All items of stone processing, direct construction at the site are implemented by Vien Dong Granite Joint Stock Company – An authorized dealer of Khang Minh Conslab Thach Anh in Da Nang.